OFFICIAL SPANISH LANGUAGE EXAMS DELE
You can take a course to prepare for DELE exam in our school. (More info.)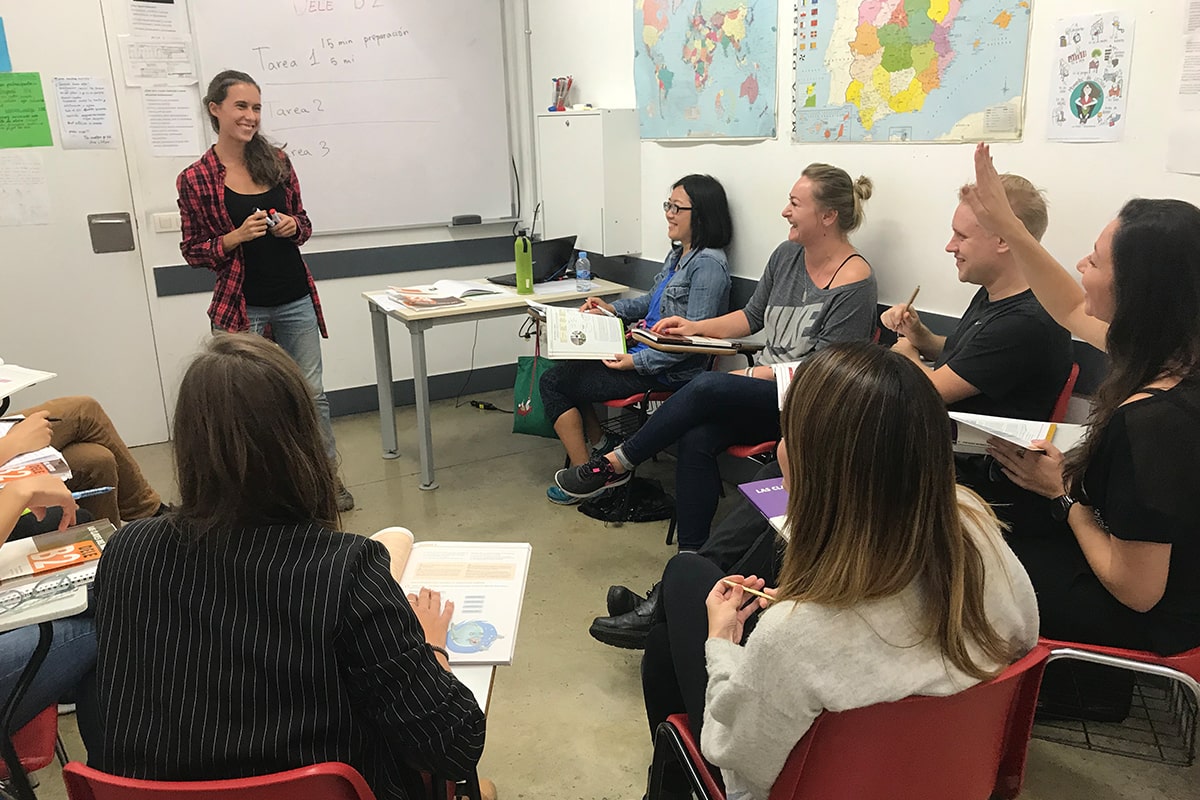 19 of February 2021
9 of April 2021
21 of May 2021
9 of July 2021
10 of September 2021
8 of October 2021
12 of November 2021
You need to have a DELE title to obtain the following official documents:
DELE A2: Spanish nationality.
DELE B2: Study university degrees, do a master's degree, homologation of medical and university degrees (lawyers, architects, professors ...).
DELE C1: Be an internal doctor resident in Spain (MIR), approval of medical certificates.
If you want to prepare for the official Spanish exam, you can come to the DELE preparation courses of Escuela Mediterráneo Barcelona.
In these courses you will practice the different sections of the exam
Reading comprehension and use of the language.
Listening comprehension and use of the language.
Auditory comprehension and written expression and interaction.
Reading comprehension and oral expression and interaction.