Spanish nationality exam CCSE.
The Cervantes Institute prepares two required exams for Spanish nationality: DELE A2 level Spanish diploma and the CCSE test, the Test of constitutional and sociocultural knowledge of Spain that evaluates, through different tasks, the knowledge of the Spanish Constitution and social and cultural reality, one of the requirements established in the laws for the granting of Spanish nationality.
You can take the CCSE test in Escuela Mediterraneo.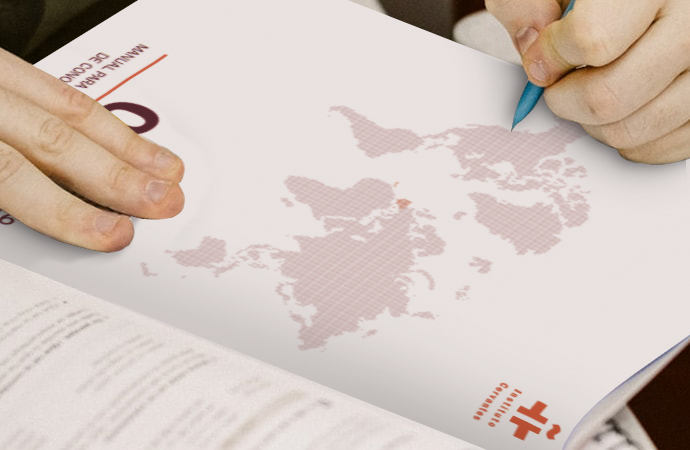 Inscription
Email: For inquiries about CCSE / DELE Instituto Cervantes (pruebas.nacionalidad@cervantes.es)
Phone:About nationality procedure Ministry of Justice, +34 902 007 214 / +34 91 837 22 95
EXAM QUESTIONS
Here you can access the exam questions.
Exam format
25 questions about:
government, law and citizen participation (60% of the questions).
Spanish culture, history and society (40% of the questions).
To pass the exam you need to answer 15 questions out of 25 correctly.
Validity of the exam: 4 years
If you take the exam at Escuela Mediterraneo Barcelona we will send you an email 10-15 days before the exam with all the information:
Date of exam.
Enter time to the Mediterranean School Barcelona.
Documents that you must bring on the day of the exam.
| Exam dates | Registration period |
| --- | --- |
| 28/01/2021 | Until 07/01/2021 |
| 25/02/2021 | Until 04/02/2021 |
| 25/03/2021 | Until 04/03/2021 |
| 29/04/2021 | Until 08/04/2021 |
| 27/05/2021 | Until 06/05/2021 |
| 24/06/2021 | Until 03/06/2021 |
| 29/07/2021 | Until 08/07/2021 |
| 30/09/2021 | Until 09/09/2021 |
| 28/10/2021 | Until 07/10/2021 |
| 25/11/2021 | Until 04/11/2021 |