Enjoy learning Catalan online with your teacher and your classmates from the comfort of your home.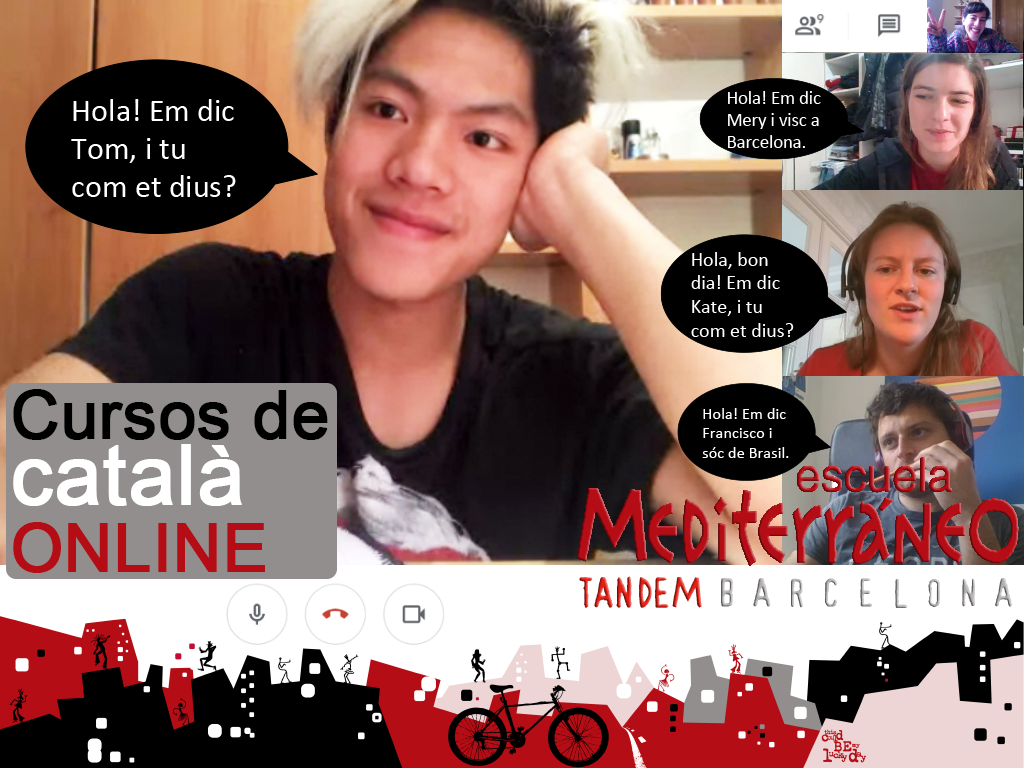 If you want to integrate yourself into Catalan society, you can start learning Catalan. Catalan is one the four languages officially recognized by Spain. Catalan is spoken in Catalonia, some areas of France and Italy, Balearic Islands and it's the official language in Andorra.

Choose Escuela Mediterraneo Tandem Barcelona to learn Catalan online:
Meet students from all over the world learning Catalan online.
Beginner online Catalan courses from 9 in the morning to 9 at night.
Learn Catalan online with free and easy-to-use tools: videoconferencing, documents, videos, games, pictures, exams… from the comfort of your home.
Learn Catalan with native teachers. Teachers are highly qualified in teaching Catalan as a foreign language.
Teachers from Escuela Mediterraneo have a long experience in teaching Catalan to foreigners.
Have a look at our prices.

Follow us on: