ENGLISH COURSES
You will learn English through communicative situations. You will interactively practice the grammar and the vocabulary with highly qualified native teachers. You will learn different learning processes both for your oral and written skills.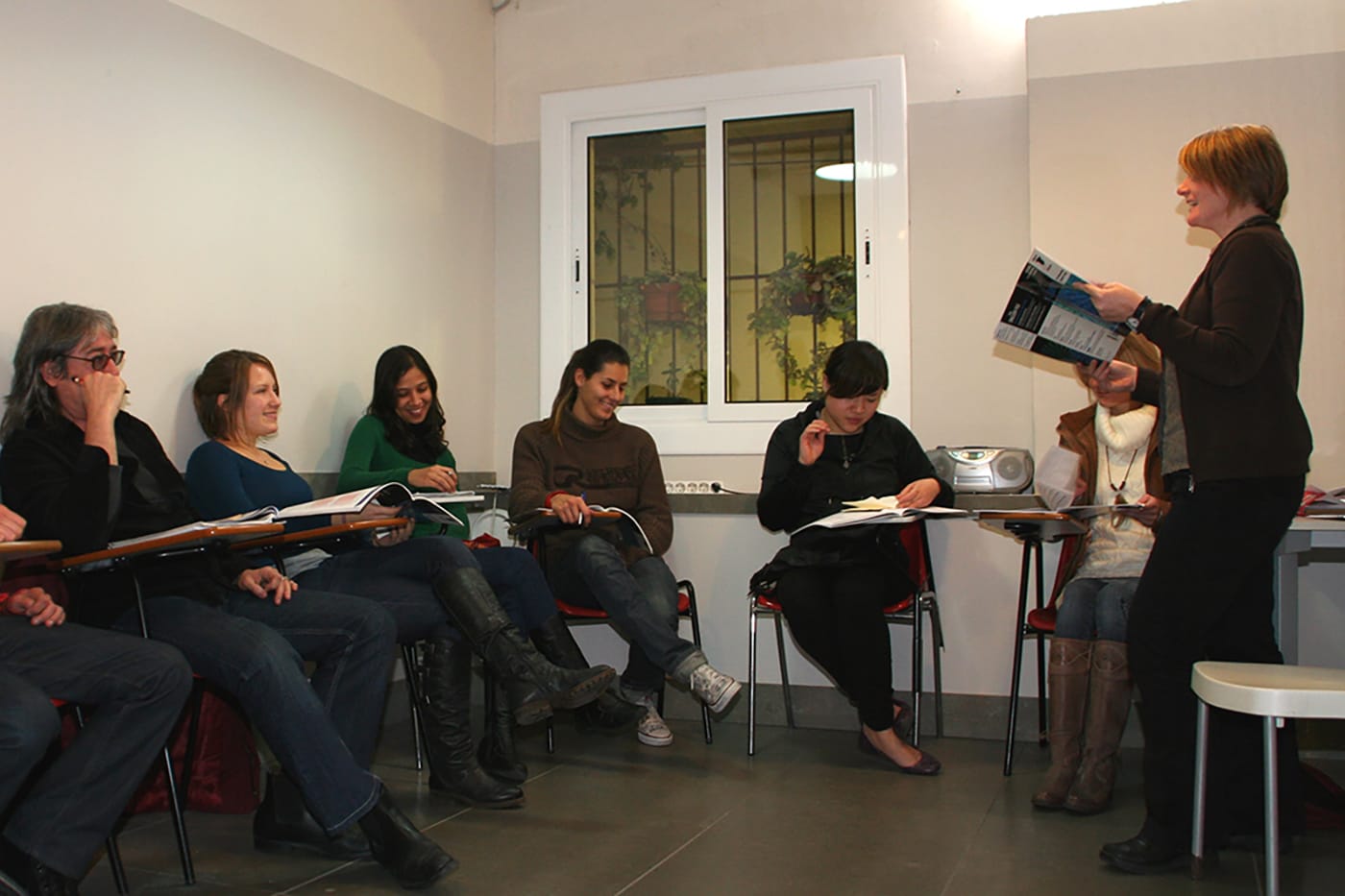 3 HOURS PER WEEK COURSES
Duration:
36 hours approximately
1,5 hours per day
2 days per week
Schedule:
(Monday-Wednesday, Tuesday–Thursday)
or Fridays (3 hours)
9 levels:
A1 Begginer, A2 Elementary, A2+ Pre-intermediate
B1.1 Intermediate 1, B1.2 Intermediate 2, B2.1 Upper Intermediate 1, B2.2 Upper Intermediate 2, B2+ Pre-Advanced
C1.1 Advanced
ANY QUESTIONS?
WE ARE HERE TO HELP YOU
If you have any questions, use our chat or send your inquiry via the following form and we will contact you.
Feel free to contact with us in English, Русский язык, 日本の, 汉语, Deutsch, Français, Español o Català.