If you need to pass the exam DELE B1, come and prepare for the Mediterranean Tandem Barcelona school.
Next exam of the Cervantes Institute on April 17, 2020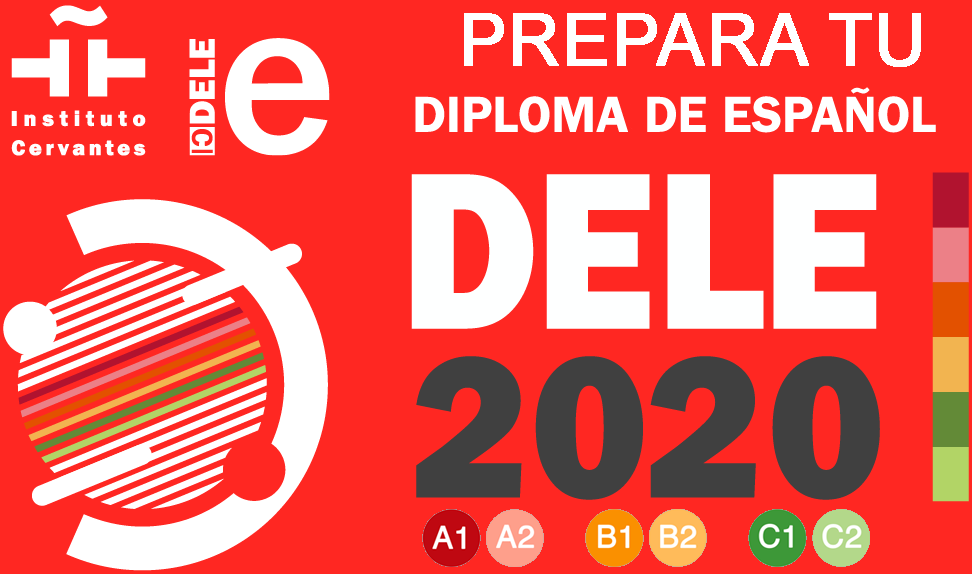 Here you can see a DELE B1 exam model: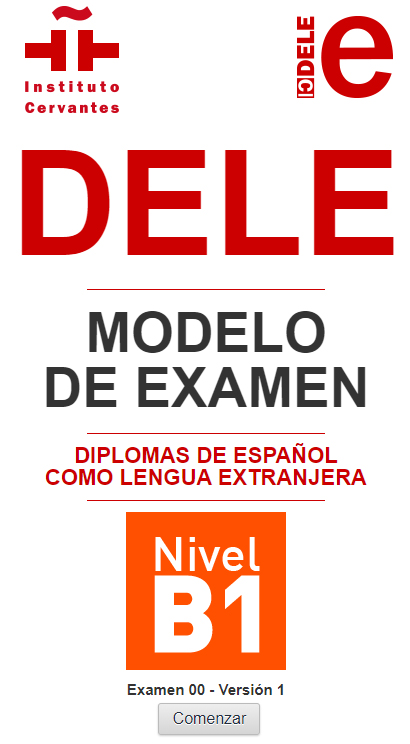 If you want to prepare yourself for the Spanish official diploma, you can sign up for the preparation classes at Escuela Mediterraneo Tandem Barcelona.
In this course you will practice the 4 sections of the exam:
Reading comprehension test (70 minutes).
Oral comprehension test (40 minutes).
Written expression and interaction test (60 minutes).
Oral expression and interaction test (15 minutes).
Dates of the DELE B1 2020 exams of the Cervantes Institute:
April 17th
May 15 th
July 10th
September, 11th
October 2nd
November, 13th
Escuela Mediterraneo Tandem Barcelona is in the center of Barcelona: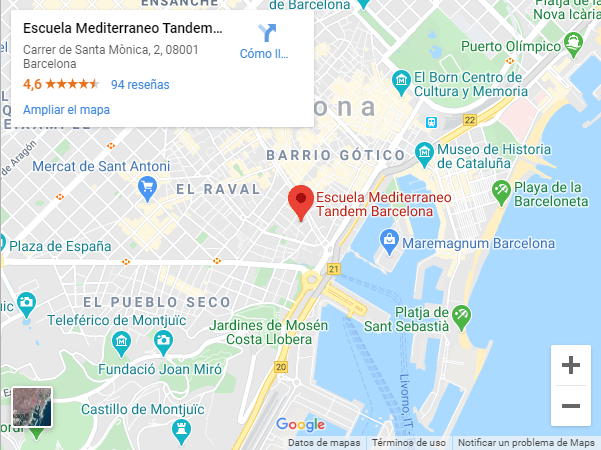 The Tandem Barcelona Mediterranean School opens from 9 in the morning to 9 at night.
If you want to register to take the DELE B1 exam you can pay here: https://examenes.cervantes.es/es/dele/inscribirse