SPANISH LONG-TERM COURSES
If you need a study visa or if you are going to live in Barcelona, you can study from 6 months to 1 year, 2 or 3 years in a combination of language courses, conversation, grammar, DELE preparation, culture, etc. Levels: from A1 to C1.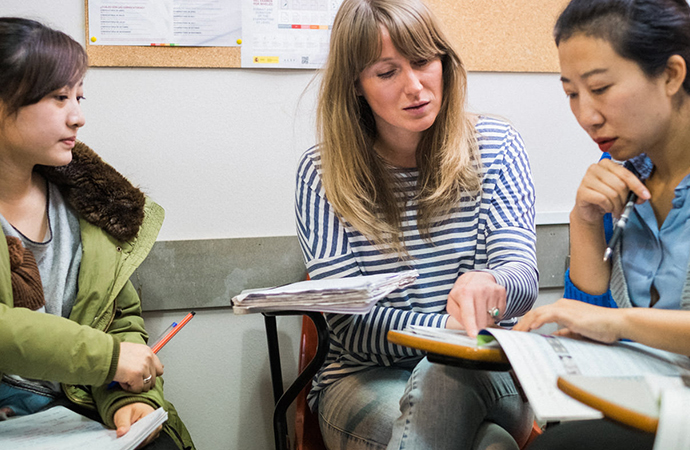 Schedule
The school conducts uninterrupted classes from 9 a.m. to 9 p.m. with the following timetable: 9-11, 11-13, 13-15, 15-17, 17-19 and 19-21. Schedule assignment will depend on the type of course and on the level.
One class hour = 50 minutes
Conditions
Inscription fee: 30€ for new students
The courses are trimestrial and follow the academic calendar of the school.
Most students start at the beginning of the course, but you can also enter a course that already started. You just have to do the level test in order to know if you can join a course that already started.
If your payment covers part of the next course, the minimum period of that following course must be one month.