DELE COURSES
Official Diploma of Spanish as Foreign Language
If you want to prepare yourself for the Spanish official diploma, you can sign up for the preparation classes. You will go through all the different aspects of the official exam (reading comprehension, listening, writing and written interaction, speaking and oral interaction). In order to sign up for these courses you need to possess an appropriate language knowledge according to the level.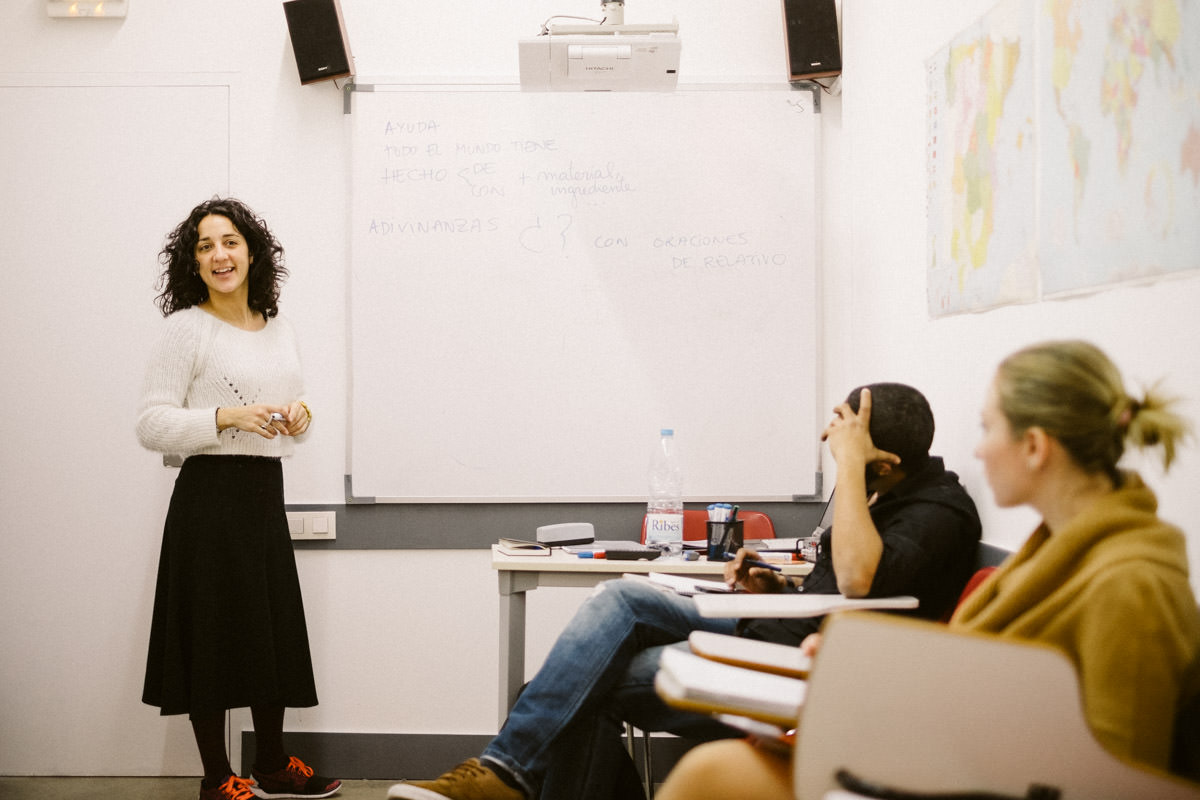 4 HOURS PER WEEK COURSES
Duration:
3 months
48 hours approximately
2 hours per day
2 days per week
Schedule:
Monday-Wednesday, Tuesday–Thursday
4 levels:
Preparation DELE A2 / Preparation DELE B1 / Preparation DELE B2 / Preparation DELE C1 / Preparation DELE C2
Price:
228€
(see all prices and discounts)
Horarios
La escuela realiza clases ininterrumpidas desde las 9h hasta las 21h en los siguientes horarios: 9-11, 11-13, 13-15, 15-17, 17-19 y 19-21. La asignación del horario dependerá del tipo de curso y nivel.
Condiciones
Matrícula: 30€ para nuevos/as alumnos/as
Los cursos son trimestrales y siguen el calendario académico de la escuela.
La mayoría de los alumnos empiezan a principio de curso, pero también puedes entrar en un curso ya empezado. Solo has de hacer antes el test de nivel para saber si te puedes incorporar a un curso ya empezado.
Si tu pago abarca una parte del curso siguiente, el periodo mínimo de ese curso siguiente ha de ser un mes.
ANY QUESTIONS?
WE ARE HERE TO HELP YOU
If you have any questions, use our chat or send your inquiry via the following form and we will contact you.
Feel free to contact with us in English, Русский язык, 日本の, 汉语, Deutsch, Français, Español o Català.