Enjoy learning Spanish online from the comfort of your home and make friends.

Specific Spanish courses online: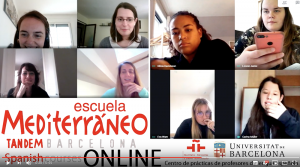 Our Spanish courses online:
In our school we have all kinds of courses that adapt to your needs so you can learn Spanish and opt for official degrees.
Spanish intensive courses. If you are an au-pair, erasmus, university student and you need to learn Spanish intensively, you can study several weeks in a general language course where you will learn grammar, vocabulary and express yourself in Spanish. Levels: From A1 to B2.
Spanish long-term courses. If you need a study visa or if you are going to live in Barcelona, you can study from 6 months to 1 year, 2 or 3 years in a combination of language courses, conversation, grammar, DELE preparation, culture, etc. Levels: from A1 to C1.
Spanish evening courses. If you work or study during the day and want to learn Spanish two days in the evening, you could have general language courses. Levels from A1 to C1.
Meet students from all over the world learning Spanish online at Escuela Mediterraneo Tandem Barcelona.
Learn Spanish online with free and easy-to-use tools: videoconferencing, documents, videos, games, pictures, exams…
All levels: A1, A2, B1, B2, C1, C2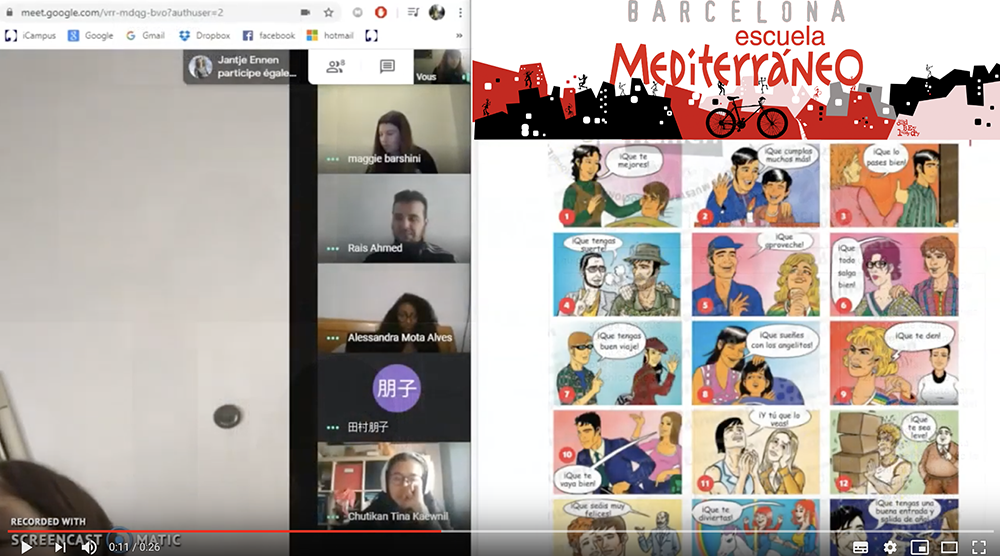 Your Spanish teachers online:
All teachers are highly qualified in teaching Spanish as a foreign language (graduated in Philology, Master in teaching Spanish as a foreign language E/LE, specific courses) and a long experience in the teaching of Spanish to foreigners.
When can I start?
Subscribe now and start learning today.

For more information: info@escuelamediterraneo.com
Our schedule of online Spanish courses in April, May and June 2020: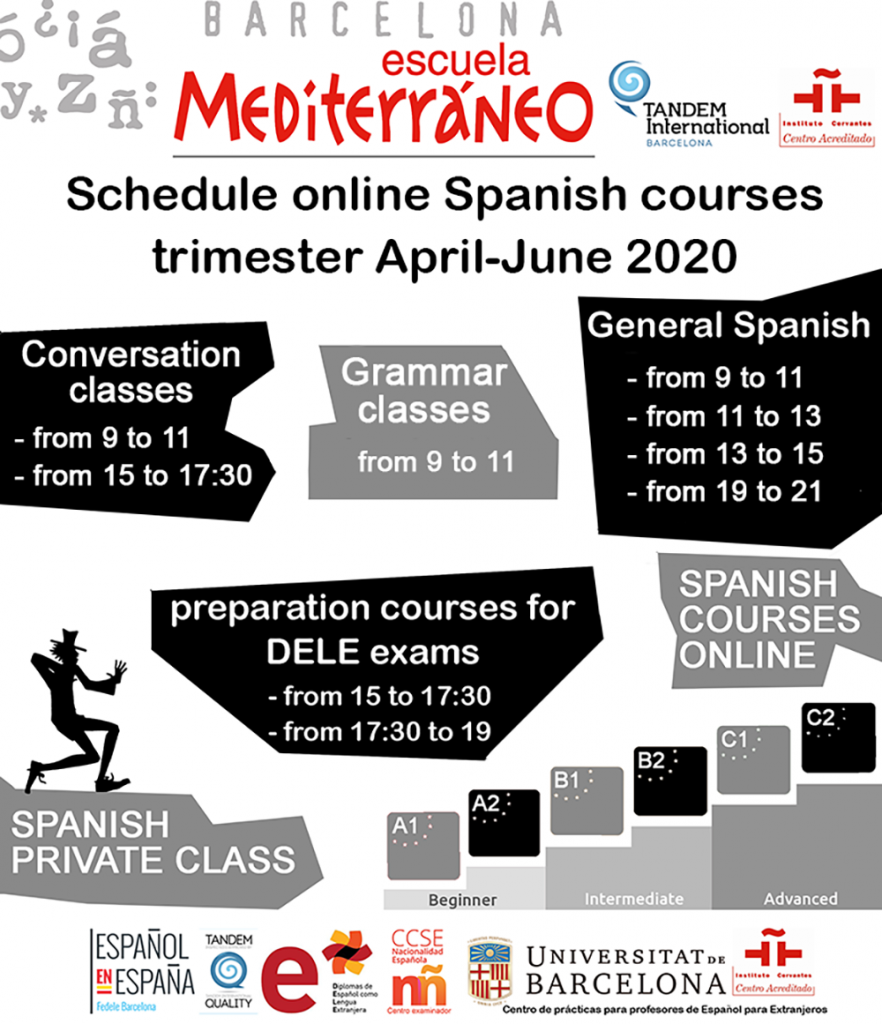 Follow us on: